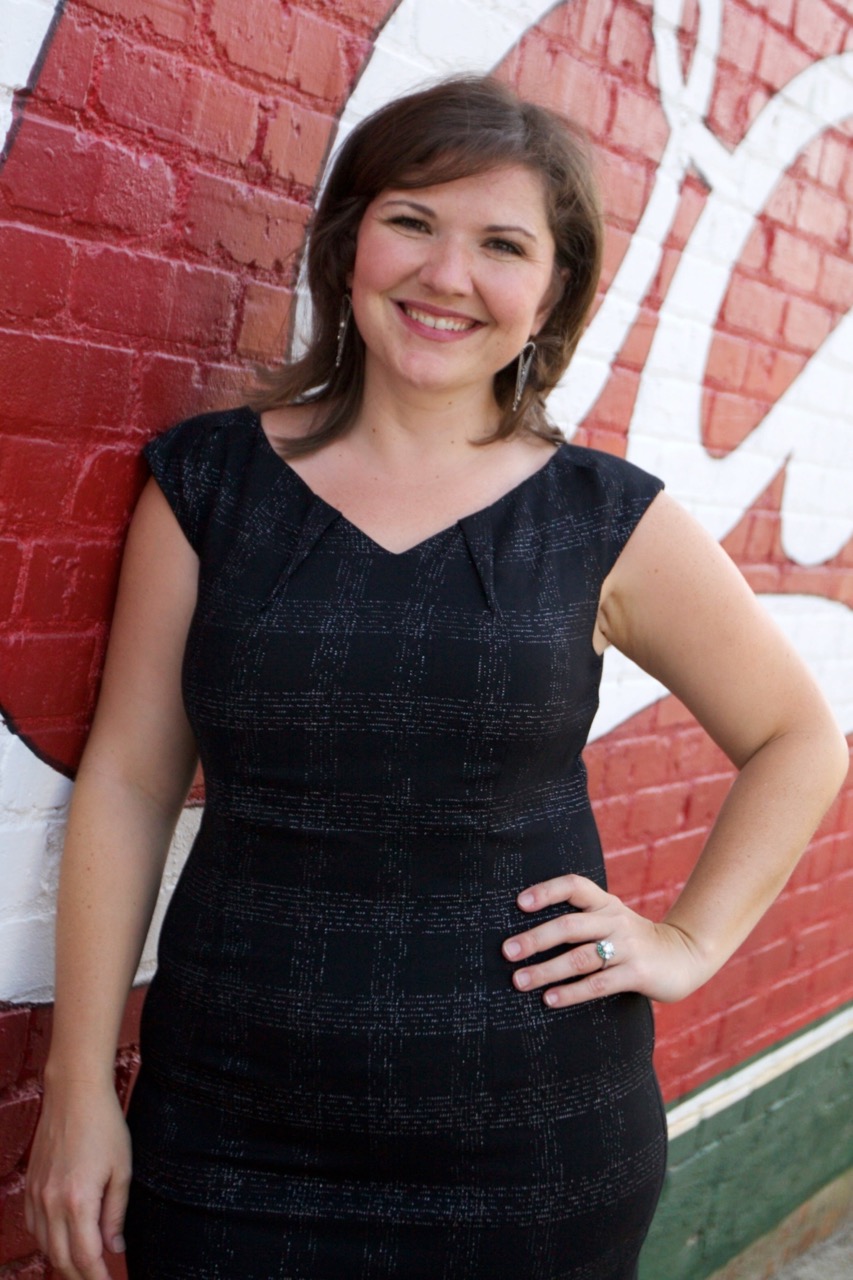 Meet Dr. Broadway
Dr. Kristin Stultz Pressley is a Musical Theatre Historian – and one of Broadway's biggest fans. A passionate and energetic presenter, Pressley has taught theatre at every level – from pre-school to university. She earned her graduate degrees from the University of Kentucky (Master of Arts in Theatre, 2005) and the University of Georgia (Doctor of Philosophy in Theatre, 2011) and subsequently taught Theatre courses at Presbyterian College (Clinton, SC) and Furman University (Greenville, SC). 
Dr. Broadway is available for speaking engagements. Please contact her for rates and availability.
Writer & Speaker
Outside of her more than ten years' of classroom experience, Pressley is a sought-after writer and speaker. For her research on the life and work of Tony Award-winning lyricist / librettist Dorothy Fields, she was awarded the Bruce Kirle Emerging Musical Theatre Scholar Award. She has also won the following of audiences who regularly attend one of her lecture series hosted by several theatres in the Southeastern United States.
Educator
In addition to the Lecture Series, Pressley has worked (in tandem with Greenville, SC's Peace Center for Performing Arts) with New York-based organizations like Camp Broadway and the Broadway League to bring musical theatre education to high school students. 
There is nothing else she'd rather do.
"Stephen Sondheim famously wrote, 'Work is what you do for others; art is what you do for yourself,'" Pressley said. "That's exactly how I feel about what I get to do as a Musical Theatre Historian. I can honestly say that I don't 'work' a day in my life; it is one of the great pleasures of my life, educating theatregoers in order to enhance theatregoing."
Kristin Pressley is a true expert when it comes to discussing musical theatre history.  She possesses a wealth of knowledge about the art form that makes her a superb lecturer and dynamic facilitator, and she brings an enthusiasm to our pre-show conversations that have made them a must-attend experience for our Broadway patrons.  Whether in front of students or adults, I am always confident that Kristin will prepare audiences for performances in the best possible way.
Staci Koonce
Kristin's work as dramaturg and guest lecturer has contributed immensely to our students and patrons during the Furman Theatre season. She takes the time to carefully craft engaging and interactive pre-show conversations that provide context to productions and excitement in our audiences. "Dr. Broadway" is a fantastic addition to a theatre's programming!
Maegan Azar
Kristin Pressley is an absolute gem. Her love  and knowledge of theatre radiates from her as she speaks to any crowd. Her presentation on Dorothy Fields for the Greenville County Library was one of the best programs I produced during my time there.
Darcey Mesaris
Kristin Pressley is a thorough theatre history scholar, an engaging speaker, and an excellent teacher. She is a walking music theatre encyclopedia, whose specialty is Dorothy Fields and the Golden Age of the American musical. Kristin is a vivacious, dependable colleague, and I look forward to our next opportunity to work together!
Jay Oney
As a thank you to our loyal patrons for 20 Years of Broadway at The Classic Center, our team enlisted Kristin's services in adding value to our subscriber packages. To celebrate each show in our series, Kristin crafted insightful playbill content which added tremendous value in connecting to our audience but also, our playbill advertisers. Her creative and fresh approach to the playbills, as well as the spoken "Classic Conversations" pieces before each opening, allowed us to provide a more rich experience for each show. We found our patrons gravitating to these pre show "Classic Conversations" to hear what Kristin's inside scoop would showcase for that evening's performance. She effortlessly guided our patrons through interesting facts, mysteries or even legends about the history of the show, the costumes or cast members. Our Broadway family sincerely gives Kristin Pressley a standing ovation for her performance with us.
Christina Garmon